Hey so you know what cures a New Year's Day hangover? Coffee Toffee. You know what goes great with a cup of joe or hot chai? Coffee Toffee. You know what homemade sweet will get you a show on Food Network? Coffee Toffee. Okay, so that last bit is a bit of an exaggeration, but a girl can dream, right?
While we were visiting my Mom after Christmas, I finally got in the kitchen with her to make one of my favorite sweets. She's been baking this toffee over the Holidays & throughout winter since I was in college. She used to make a post-Christmas care package for me to take back to UGA after the Holiday break, always packed with her Coffee Toffee. So I jumped at the chance to learn to make her recipe last week! Hope y'all love this as much as we do...
Ingredients:
2 1/2 sticks unsalted butter
1 cup sugar
1/3 cup packed brown sugar
1/3 cup water
1 TB dark molasses
2 tsp espresso
1/2 tsp cinnamon
1/4 tsp salt
1 cup chopped pecans
4 1/2 oz imported milk chocolate, finely chopped
4 1/2 oz imported white chocolate, finely chopped
Directions:
Melt butter in heavy 2 1/2 quart saucepan over low heat. Add both sugars, water, molasses, espresso, cinnamon & salt. Stir well until sugar dissolves.
Attach a candy thermometer to the saucepan & increase heat to medium. Cook until thermometer registers 290 degrees F, stirring slowly but constantly and scraping the bottom with a spatula for about 20 minutes.
Remove pan from heat, mix in pecans, then immediately pour mixture onto a greased (with butter) small cookie sheet. Tilt the cookie sheet so that the toffee spreads to a 1/4 inch thickness. Sprinkle the chocolates in heaping tablespoonfuls over the toffee, alternating between white & milk chocolate. It should look like a checkerboard pattern. Let stand 1 minute.
Using the back of a spoon swirl the chocolates to spread the toffee out slightly. Then take the tip of a knife and swirl the chocolates to create a marbled effect.
Refrigerate about an hour until toffee is firm. Break into little pieces and stop yourself from eating the whole batch.
This goes without saying, but just remember you should never make candy on a cloudy or rainy day. It'll never set up right so check the weather before choosing your bake day. The thing I love most about this toffee recipe is that it's not a rock hard candy that sticks to your teeth. The chocolate softens the top of the toffee and it literally melts in your mouth. Trust me, you'll love it!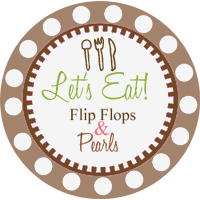 Happy New Year and Mangia Mangia y'all!